Intra Lasik Procedure in Dallas, TX
---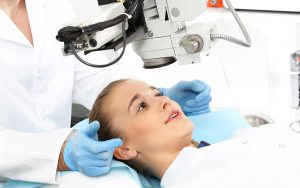 Advanced PRK
The LASIK procedure at our center is performed with the patient's utmost safety and comfort in mind. Dr. Mazaheri offers the most advanced and precise technology, including Wavefront™ guided Flapless LASIK, also known as LASIK without a cut, to help his patients achieve superior vision correction results. Prior to surgery, eye drops are administered to numb the eye and ensure maximum comfort throughout your procedure. A device is positioned to prevent blinking during surgery, and then a few fine layer of corneal epithilium is removed using a special brush-like instrument. Dr. Mazaheri then carefully uses an excimer laser to reshape the area according to the patient's unique vision correction needs. Generally, the laser is applied to each eye for less than one minute. A temporary contact lens is then placed over the treated area, protecting your eyes while they naturally grow the removed epithilim layer back. The protective contact lens is then removed in about four days. During the LASIK procedure, Dr. Mazaheri will explain each step, from start to finish, and will make you as comfortable as possible. At our Richardson and Dallas area office, LASIK patients are often able to see the change in their vision immediately after the procedure.
---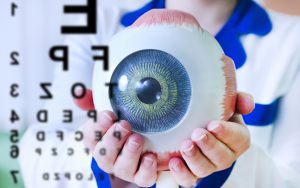 Glaucoma General Treatment
Glaucoma is a degenerative eye disease caused by pressure or damage to the optic nerve. Left untreated, glaucoma can lead to vision loss and even blindness. Dr. Mazaheri provides not only traditional glaucoma treatment which can vary from eye drops to fluid draining, yet for patients unable to find relief from these methods. Dr. Mazaheri has teamed up with some of the best glaucoma surgeons in the country.
---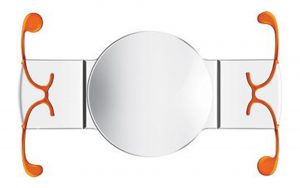 Crystalens
Cataract patients looking to improve their vision may be candidates for Crystalens implantable lenses. Crystalens can also serve as an alternative solution for patients who are not eligible for LASIK surgery. These lenses allow the patient to achieve 20/20 vision or better, and allow patients to focus at near, far, and intermediate distances. We have teamed up with a master surgeon in Crystalens and your quality of surgery is our only concern.
---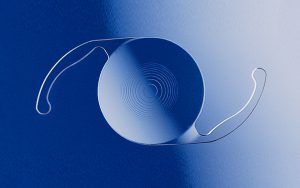 ReSTOR Lens
Those wishing to eliminate cataracts and decrease dependency on glasses, ReSTOR lens implants may be the ideal solution. ReSTOR lenses are especially effective in improving nearsightedness, and offer several of the same benefits as Crystalens.
---
The only clear choice for LASIK
Regardless of your specific treatment plan, Dr. Mazaheri strives to ensure that all of his patients enjoy a better quality of life through better vision. We invite you to schedule a free consultation with Dr. Mazaheri and begin your journey to better health and better living!
---
As a premier ophthalmologist in the Dallas area, LASIK eye surgery specialist Dr. Michael Mazaheri boasts a record of success that continues to draw new clientele from throughout the Dallas Fort Worth Metroplex. Dr. Mazaheri is aware that for most patients, choosing LASIK eye surgery may be one of the most important decisions they'll ever make. Because of this fact, Dr. Mazaheri spends several hours individually with each patient in order to assure accurate LASIK measurements.
---
Our Intra LASIK Procedure
You will be able to tell the difference when you visit The M Lasik Center in Dallas, TX. Our office focuses highly on customer care and satisfaction as well as innovative medical practices that you can rely on. We are committed to providing our patients with high-quality care and expert services every moment they are in our care.

When you get Intra LASIK with The M LASIK Center, you are not only hiring a professional and highly certified team, but you are also getting the benefits of over two decades of Intra Lasik experience. We are well-practiced in what we do and follow only the highest standards.

If you still have questions about our procedure, please visit our

frequently asked questions page

. If you require any further assistance, please do not hesitate to reach out to us through our

contact page

. You can also find out other contact methods on that page as well.